Capped with Aesthetic Perfection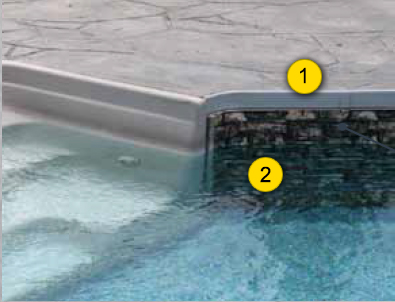 Legacy's quality and craftsmanship can be seen on the surface, with exclusive surface features that bring ageless beauty to every pool:
Progressive Coping: Locks your concrete deck against the pool walls with a contoured shape, fewer seams, and a low profile edge.

Interior Pool Finishes: Soft to the touch, our interior pool finishes come in a variety of alluring designs and as your tastes change over time, so to can the pattern of your pool's interior.
---
Your Decor Options


Classic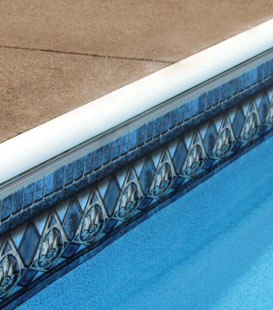 The classic design originated from the European culture. The Greek and the Roman are the main inspirations of the classic design. Very elegant and ornate, the classic design never goes out of style!
Geometric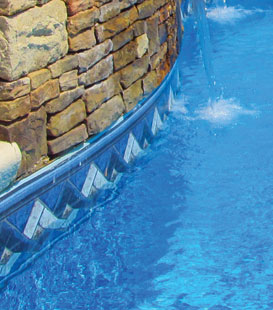 A geometric pattern is linear, consisting of geometric figures, such as triangles, rectangles, circles and squares. Geometric patterns are found in many places, including art and architecture, and they tend to be symmetrical. This creates a very clean, simple and sophisticated look.
Contemporary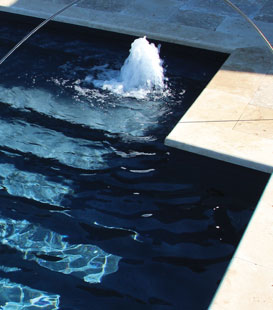 Contemporary design is rooted in the moment as in this moment, here and now. Smooth flowing profiles instead of ornamentation. A strong emphasis on line and form - two essentials to good design - gives contemporary style its energy.
---
Water Color Guide 
Aqua

With color hues that will remind you of the Caribbean as the sand descends into the blue waters below your feet.
Light Blue

A light blue that turns your pool into a tropical paradise.
Medium Blue

Temperate medium=blue shades transports you to lands and antiquities half a world away.
Dark Blue

A dark sapphire hue risks you away to the ocean's deepest waters, inviting you to explore all of the riches below the water.
---
Brands and Patterns